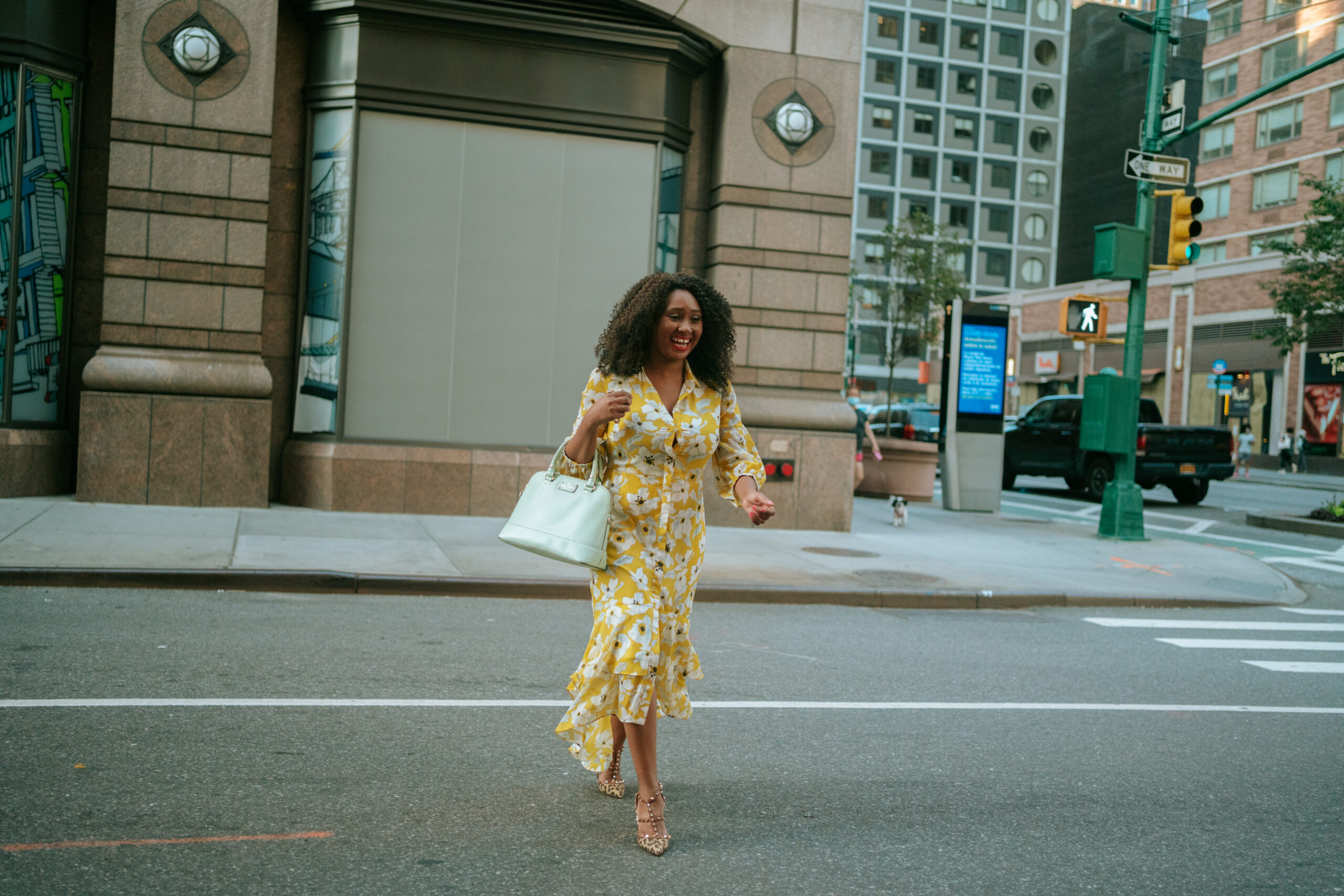 I know that people are talking about Fall clothes, and OTK boots but for the most part it is not that cold yet. You know it's the cool thing to do on instagram. Oh now, we are in October so the weather is coming. (Well with 2020, is that even true?) I live in Brooklyn and the weather is still pretty warm.
I want to make the most of my spring/summer clothing for the Fall. The best way to do that is with layers or to add a little bit of Fall to your Spring pieces , while the weather is still warm enough.
Here I put together this long sleeve maxi dress with my leopard print rockstuds shoes. See what we did there, a yellow floral mixed with the very well known Fall print, the leopard. Not to mention, we got robbed of Spring this year, anyway. So it makes sense to got the most wears you can out of your attire.
Adding accessories whether it is a shoe, a bag or even a darker lippie lipstick can be coordinated with your spring clothes. This makes you get the most of your pieces that you already own. Okay!
How do you normally use your pieces to get the most out of them?