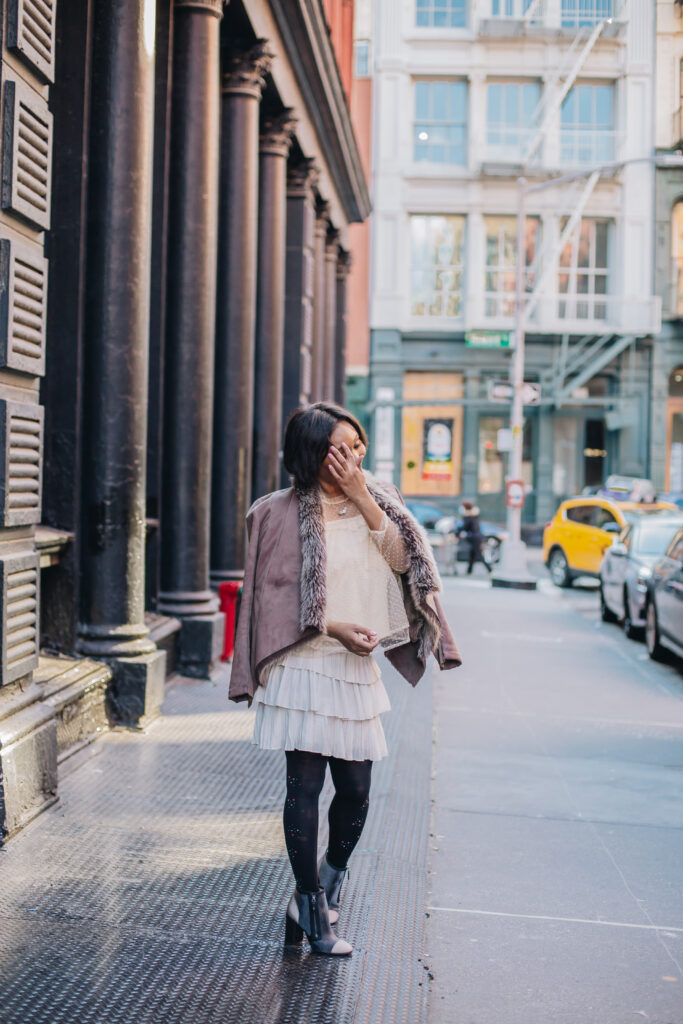 This time of the year, I actually tend to wear a little bit more neutrals than normal. I really like the way that camels, beige, and even whites look during the Fall/Winter months. This does not mean I skip out on color! It's no secret that my favorite color is red, and I just love bright colors!
I add a touch of color to my outfits by doing a few things, by wearing a bright coat, or a bright handbag,etc.Trust me, I heard from enough people that they love bright coats or bags, but will not buy them because they can get dirty. Fair enough.
Since I tend to have way more colors than neutrals, it's no end in sight. I realized there are some sneaky ways to add in color for the color shy or who just want to try something a little different.
Today i'm sharing three simple things that you can do if you want to add some color, or if there is no way you want to walk around looking like a box of Crayola. (I always loved getting a new box of crayons when I was a kid)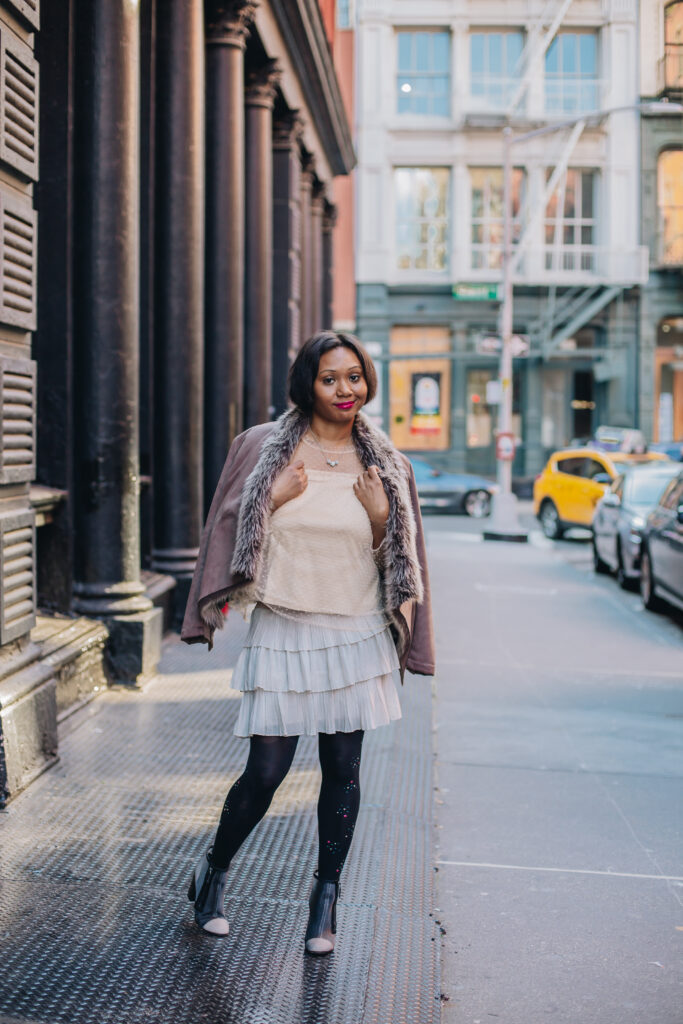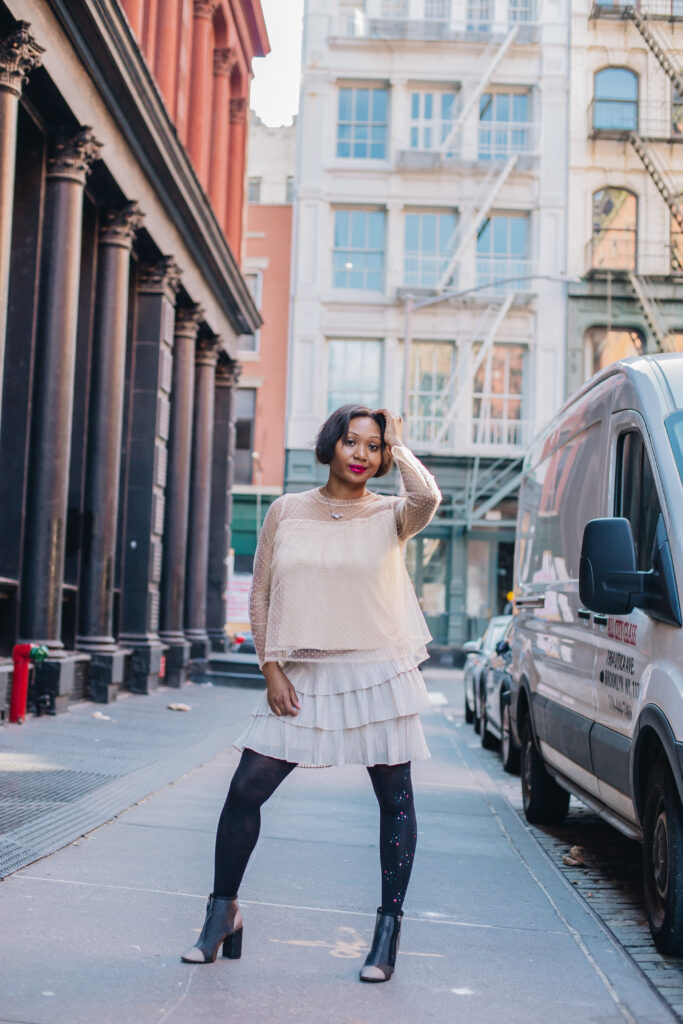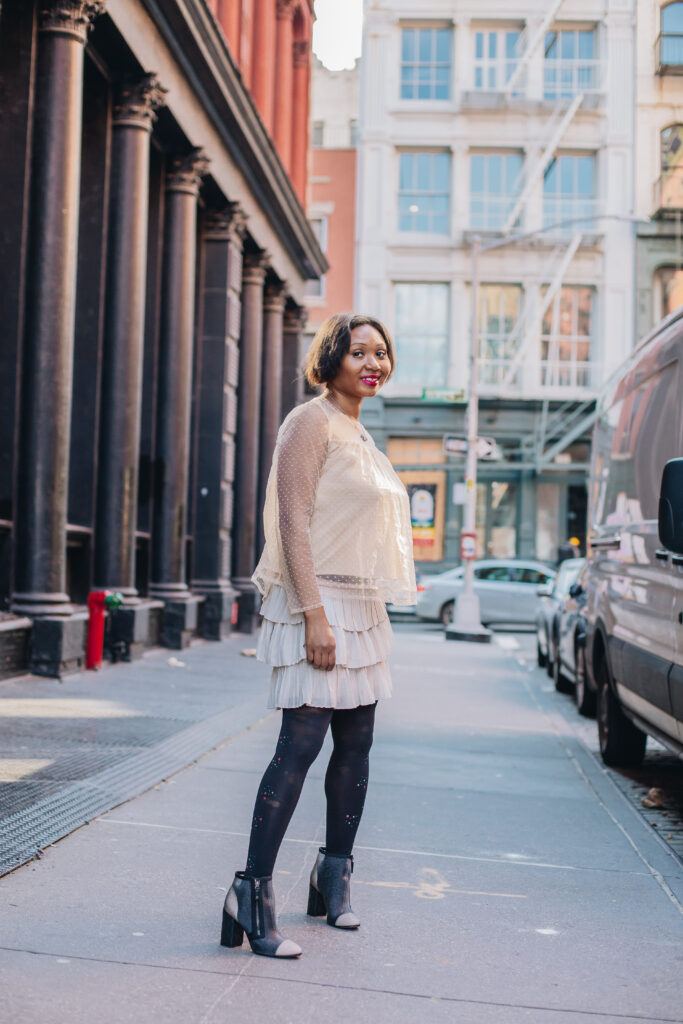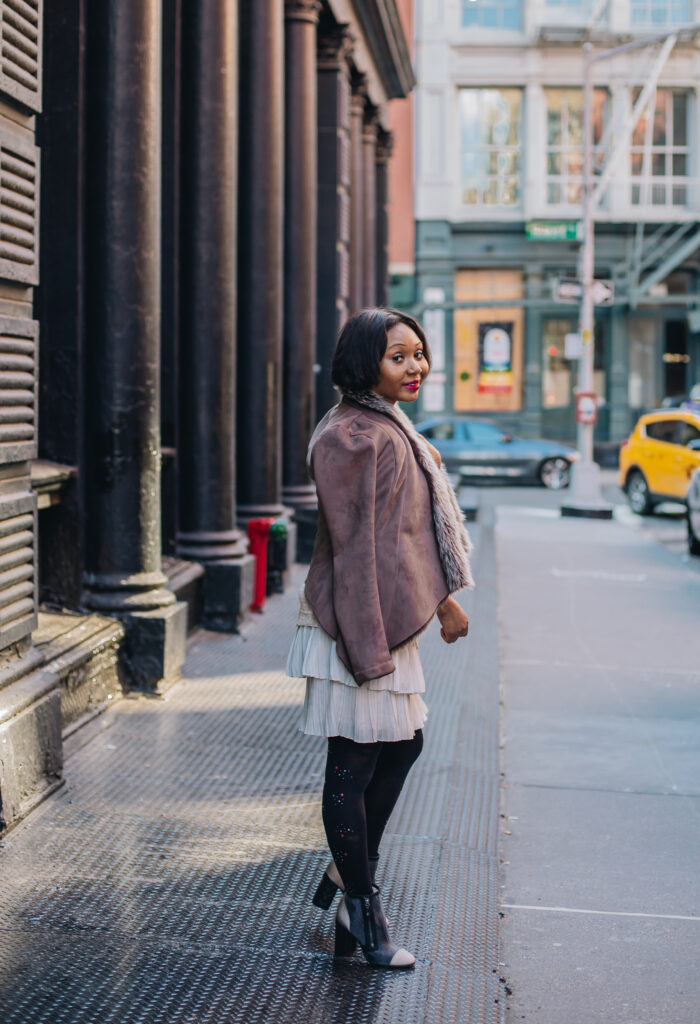 Wear a Bright liquid lipstick
You can add a red, a purple,orange, orangered,pink,etc. I know most people won't go darker in the winter with a dark lip, but a bright lip can add just a little bit of pop to your outfit. Most likely you got a pink lipstick in one of your bags. Use it! If you wear a liquid lipstick you do not have to worry about it rubbing off on your mask.
Add some colorful tights
If you follow Blaire Eadie, The Glamazon Diaries, you will see they often wear a lot of colorful tights. It's another inexpensive way to add some color to your look. It gives a nice pop of color to your look. I absolutely love adding fun colorful tights to my outfits!
For this look the tights got some colorful dots on it for a fun look, even though the tights are black.
I get excited around the holidays to grab tights from here. They are warm and actually last.
Wear a colorful scarf
We got to wear a scarf anyway, might as well add at least one colorful item to your wardrobe. Target, Gap, and Nordstrom are some good places to get one or two from. I'm not too great at thrifting (I need patience to look for the goods) but I know you can find a great scarf there, as long as you have more patience than me.
I shared three ways that you can start adding in a little pop of color in your wardrobe, that won't break the bank. You can do it without thinking too much of it, and it will add a nice finishing touch.
Are you adding in some color this year or you going with the flow?