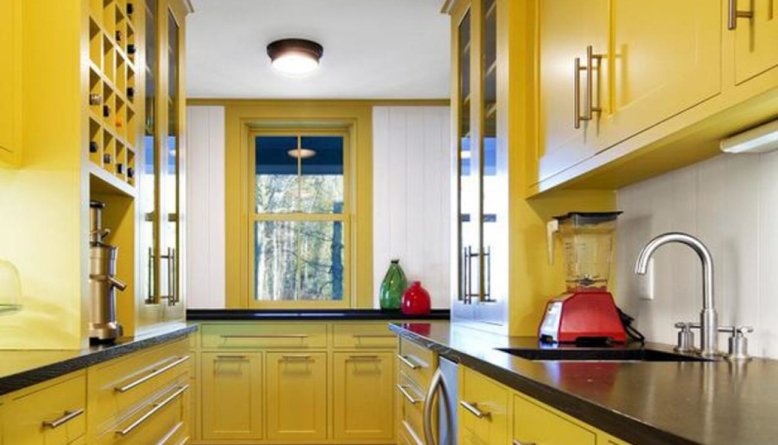 I admit, I used to do a small grocery shopping twice a week at Trader Joe's. It was convenient. I was always in the area of Trader Joes's and Whole Foods. They both get my love.
Now that we are quarantined, I have to shop for these groceries with a purpose. I no longer have the luxury of going whenever I feel like it. The last time I went food shopping, four days ago, I brought enough to last me for two weeks. I got to admit, I am one of the persons who is scared to death of this coronavirus (no pun intended). I am taking this thing seriously. So planning and having an idea of what to get during my grocery shopping is essential.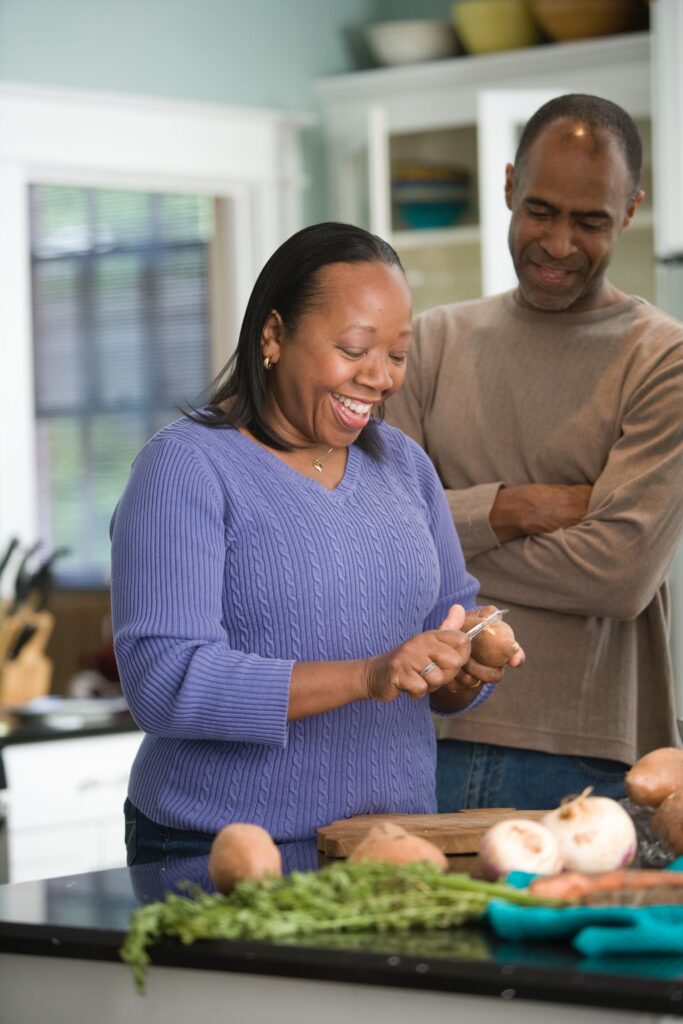 Prior to this change, I was cooking a lot less at home. I am cooking WAY more! So my light grocery shopping made sense at that time.
"Shopping my Kitchen" is one way, I'm doing my part to flatten the curve. These are 4 tips solely for Grocery Shopping, that honestly could be used whether the Earth is open or not.
Making Sure I Have Staples
A. Frozen Fruit
I always drink smoothies, especially now. It's a must that I keep a lot of bananas on hand for blending. I have not yet made my own nut milk, so I always grab some sort of nondairy milk. My blender have been saving my ass.
You going to need fruit for the Smoothies. Strawberries, Blueberries, Peaches, Mangoes are the fruit I brought the last time. There is no set list, just as long as the fruit gets blended. I even found frozen watermelon at Wholefoods. I do not really like to eat watermelon, but I have no problem drinking it. Shrugs Shoulders.
For Smoothies, non-dairy milk or water is my usual base. You can make your own nut milk if you want, I just buy mines at Trader's Joes or Target. The other day I brought some creamy cashew milk, as opposed to just almond milk. Having variety even in milks, will beat boredom.
B. Condiments and Seasonings
When shopping for vegan condiments, look out for fish sauce, or dairy being in some of these items. You do not want those ingredients in your food. Double check. You have to read those ingredients. (If you are a vegetarian, dairy in your condiments is fine). I use olive oil in place of butter, that's what I have available.
Any nut butter works. I mainly get peanut butter, because it's cheaper than the other nut butters. Not to mention, I like peanut butter in the first place!
As someone who really likes heat in my food, I now have to order hot sauce online. Finding a store that sells reaper, or even ghost peppers is not happening, right now. There is no need to go without, when there is online shopping. If you just want a table sauce, which most of my friends do, that's always available. I use the Trader's Joes's Habanero hot sauce as my table sauce, and maybe something like Frank's Hot Sauce for invited guests. (No guests right now , through,nope).
Guys, we cooking like our lives depend on it, and it kind of does. The food we cooking has to at least taste good. I do not eat bland food. No meat does not equate to no flavor. This is when seasonings/spices come in. For the most part, if you really think about it, most seasonings are already pretty much vegan. Chili, Cinnamon, Turmeric, Cayenne Pepper, Vegan chicken-less seasoning, (This is a lot cheaper, if you can get it from TJ's) are just some of the seasonings already in my kitchen. Smoked Paprika-Helps when you need a smoke flavor without the smoke meat. Vegan Greens, guys. Seasonings last a long time, so I do not have to constantly buy a gang of those when I go to shop.
C. Pastas, carbs, and their soulmates
There is a reason why Pastas, rice, and spaghetti sauce were flying off the shelf, during the panic. Those items keep a long time. Spaghetti with marinara sauce have been my favorite since I was a kid. In fact, Wednesday's are still my spaghetti day!
Pasta; any shape, tomatoes, pasta sauce are my staples. Peppers, "meatballs" and garlic are practically soulmates to pasta.!. Salads goes well with pasta, as a side dish. For my "meats", I alternate with tofu, meatless meatballs, or Italian sausages. It's okay to change it up, for variety purposes.
You cannot really go wrong with rice and beans. Any beans, is fine. I like to put smoked paprika in my kidney beans, if I'm trying to make it New Orleans Style. I'm all about Lentil Soups as well.
2.Comfort Treat or Two
Since the restaurants are not quite at the touch of our fingertips, having some comfort food in these rough times are important. I do not want to just eat salads. (Another Staple) I need comfort.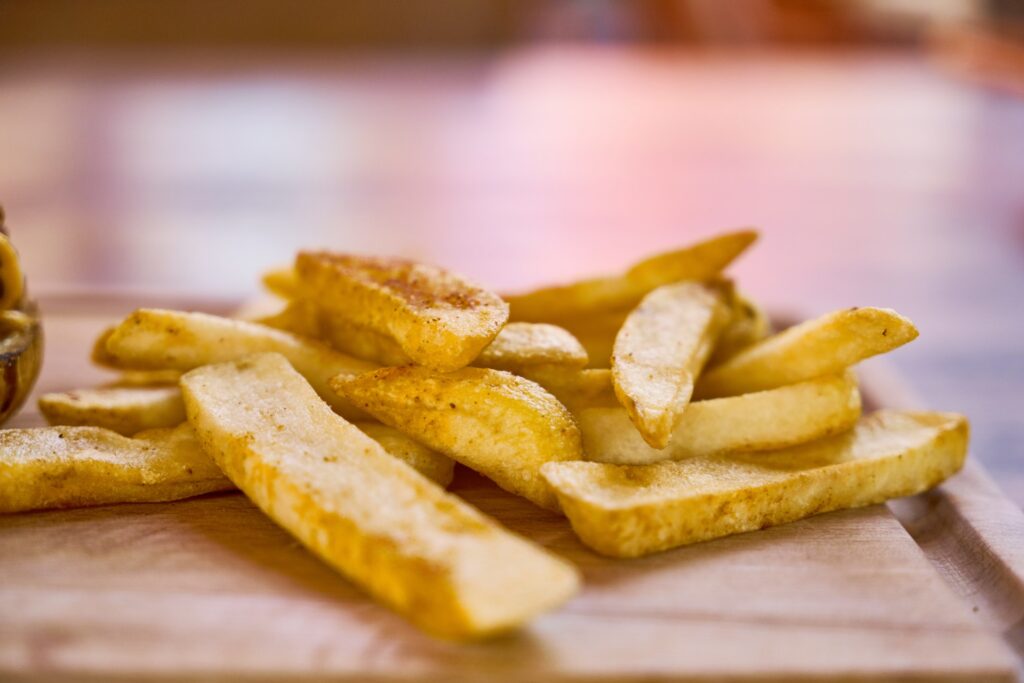 I noticed that I've been picking up dairy free ice cream. Plantain Chips, Kettle Chips, or this olive oil popcorn. The key that works for me is not to go crazy eating at once. The plan is for the items to last for two weeks. I mean, that's the plan. If I want something a tad healthier, a smoothie with peanut butter, dates, or/and carob powder helps too. Fried Oyster Mushrooms replaces fried chicken. I cannot tell you how much I like making them. Mushrooms is a great alternative to meat. I also pick up other meat alternatives such as breakfast sausages, and hot dogs.
3.Have an idea of what your household needs and wants
Before my next Grocery Store outing, I will look to see exactly what It is that I need. Guys, I know I should have been making a list, but honestly I never did. If I was missing something, I can just pick it up like the next day.
The list should include basically the items that you running low on. Look at some recipes too, so you can have an idea of what you may want to cook.
4.Substitutes
While at home, I do have to use what I have. A recipe had called for walnut butter, the other day. (Ok, a smoothie) I did not have walnut butter, but I got peanut butter. I do not got rice at the moment, I have couscous. We have to use whatever you have, so we are not constantly going out. The lines are too long, anyway.
Thanks for reading, and please feel free to share your tips for shopping your Quarantined kitchen.