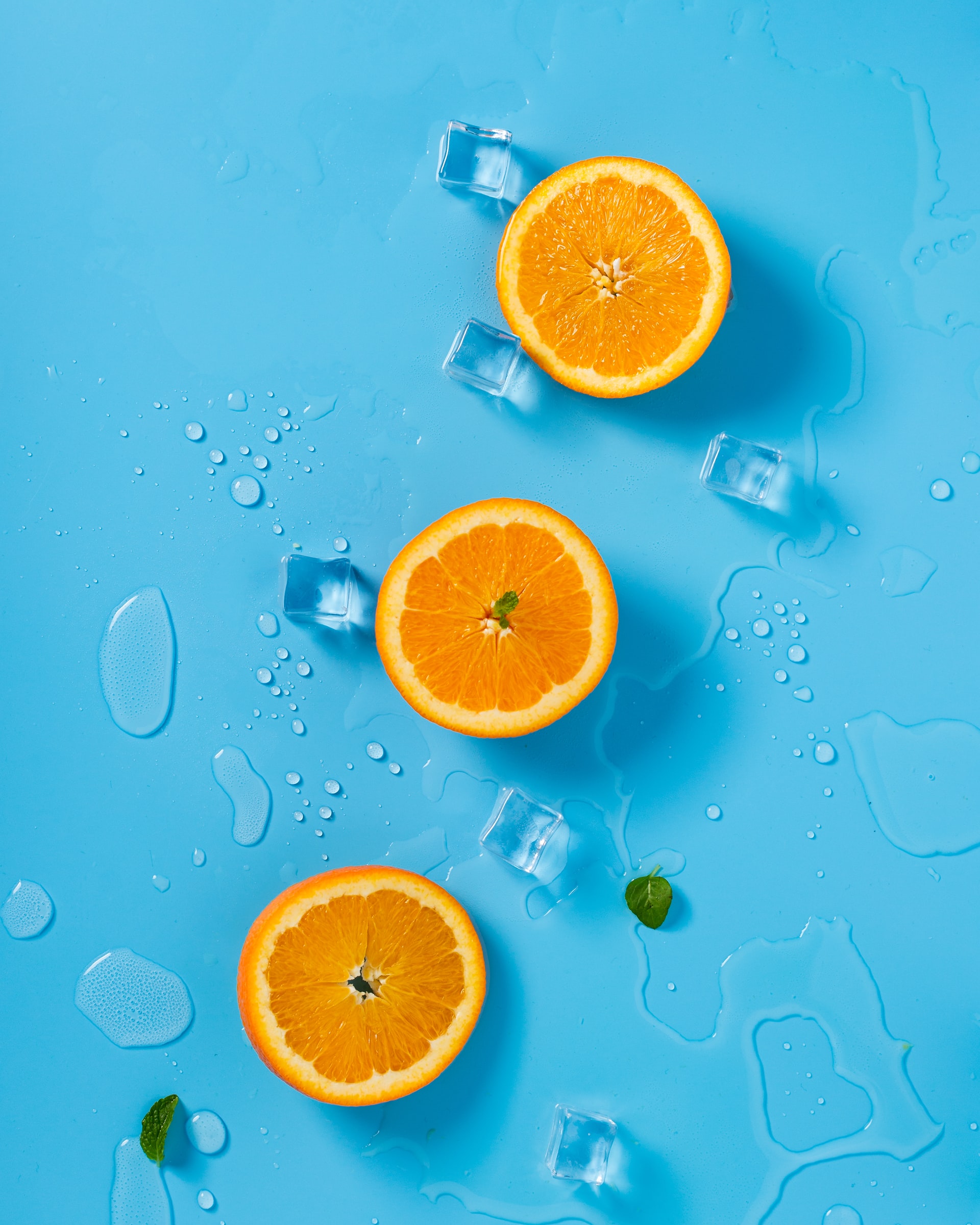 When I think of Vitamin C, the first thing that comes to my mind is oranges. Perhaps yours too. That's not even the only way to get Vitamin C through, there are more ways than oranges to get your dose of Vitamin C
It is important to add the benefits of Vitamin C in your diet and skin care!
We know that Vitamin C is good for our immune system. Now while, It is no proof it helps prevent colds (or coronavirus,) I still do not need a weak immune system! I still need my daily dose of Vitamin C.
Vitamin C do not last in your system, so it needs to be taken on a daily basis.
Your skin looks so much brighter by adding Vitamin C to it. Facts.
I get my dose in my doing a few of these things
Different Colors
As we already know Oranges have vitamin C, but so do strawberries, grapefruit, lemon, pineapples, chili peppers etc. In the morning, I usually have a glass of Orange Juice. At nighttime, I reach for a glass of grapefruit juice. It definitely does not matter the time of the day, but for some reason that seems to be what I do. (Not like it's a magic formula with the timing)
I'm all about blending and juicing too. If I come home late, it is just easier for me to blend up some spinach with any sort of berries and bananas. Adding a citrus dressing to your salad helps too. Citrus pairs good with Kale. Carry fruits and veggies as a snack. I actually carry plum tomatoes with me. (Listen, I really like tomatoes)
Try a new fruit too. When I travel, I love trying a fruit I couldn't find so easily in the states. (Since I won't be traveling anytime soon, due to the world being in shambles right now. ) I'm relying on the supermarkets. Whole Foods always seems to have fresh fruit from other countries.
Mask It
Serums and masks are the easiest ways to get Vitamin C on your skin. I especially like this nectar mask from Fresh. It smells so good! This one from Etsy looks bomb too! I also will be adding this to my skin care. This is a great time to support a small business if you can. To my D, I. Y's babies out there. Take a look at this. Putting on a mask while you are cooking, dancing, or just watching YouTube will get the job done.
Thank you for reading, and please, please please be safe.