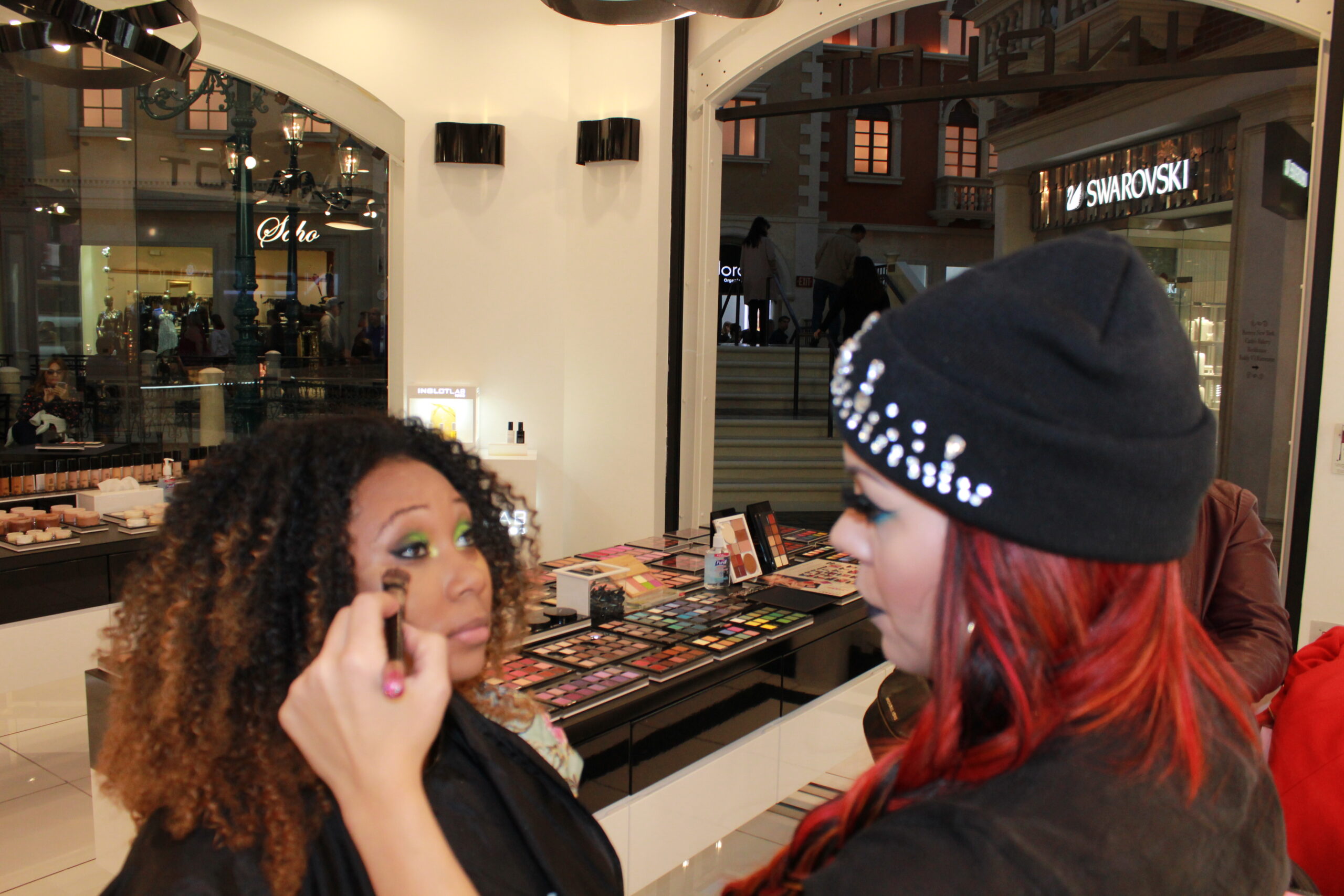 Hi Guys! I either book a makeup session with Sephora or a pampering facial at the spa for my birthday. My birthday is the second of January, so these places can be very full. (I learned my lesson a few years ago) People are still celebrating the holidays. I am one of them, myself.)  I had booked my session with Sephora at the end of November, to be on the safe side.
I was super excited about getting my makeup done and treating myself to some new goodies. I usually try to wait till then to buy what I need/want.
Car service ended up running late and um basically I missed my appointment.  .Okay, so it was probably my fault
Sephora was very full and could not accommodate me. I did try.  Do not be more than 15 minutes late on a packed day!  You will lose out. Your appointment will be go to the next person. I was so bummed out, I was about to cry. Let's blame that on stress, why else would I be crying over makeup? But I was about to cry, until I remembered the Inglot upstairs. Light bulb goes off. Browsing through the Venetian shops, two days prior I had spotted the Inglot boutique. Since Inglot, is not as reachable as Sephora, I was pretty happy to see it. The makeup artist told me it was $50 bucks to do your makeup with products (that's the same price as Sephora.) I just had no idea that Inglot does it too. Technically, though I just never thought about it.
My friend/ self proclaimed personal assistant called Inglot and booked the appointment for me. She saw I was getting flustered. (I realized it was over nothing, but still) I had to wait twenty minutes, but they were able to squeeze my ass in.  Yes!! The look I was going for, I knew that Inglot was a great choice.  They have tons of dope products, and as funky as Make up for ever with the colors.  I wanted my makeup look for my birthday and holidays in general this year to say I'm ready to have fun. I'm here to have a good time in Vegas! (Well not that good) My makeup artist did a great job! She made me feel comfortable and was pleasant to talk to. She added these little stones to the finished look. I declined the false lashes, but maybe next time. I picked up a pretty gold nail polish, makeup wipes, and a bomb face oil. There is a chance that this face oil may be my holy grail!