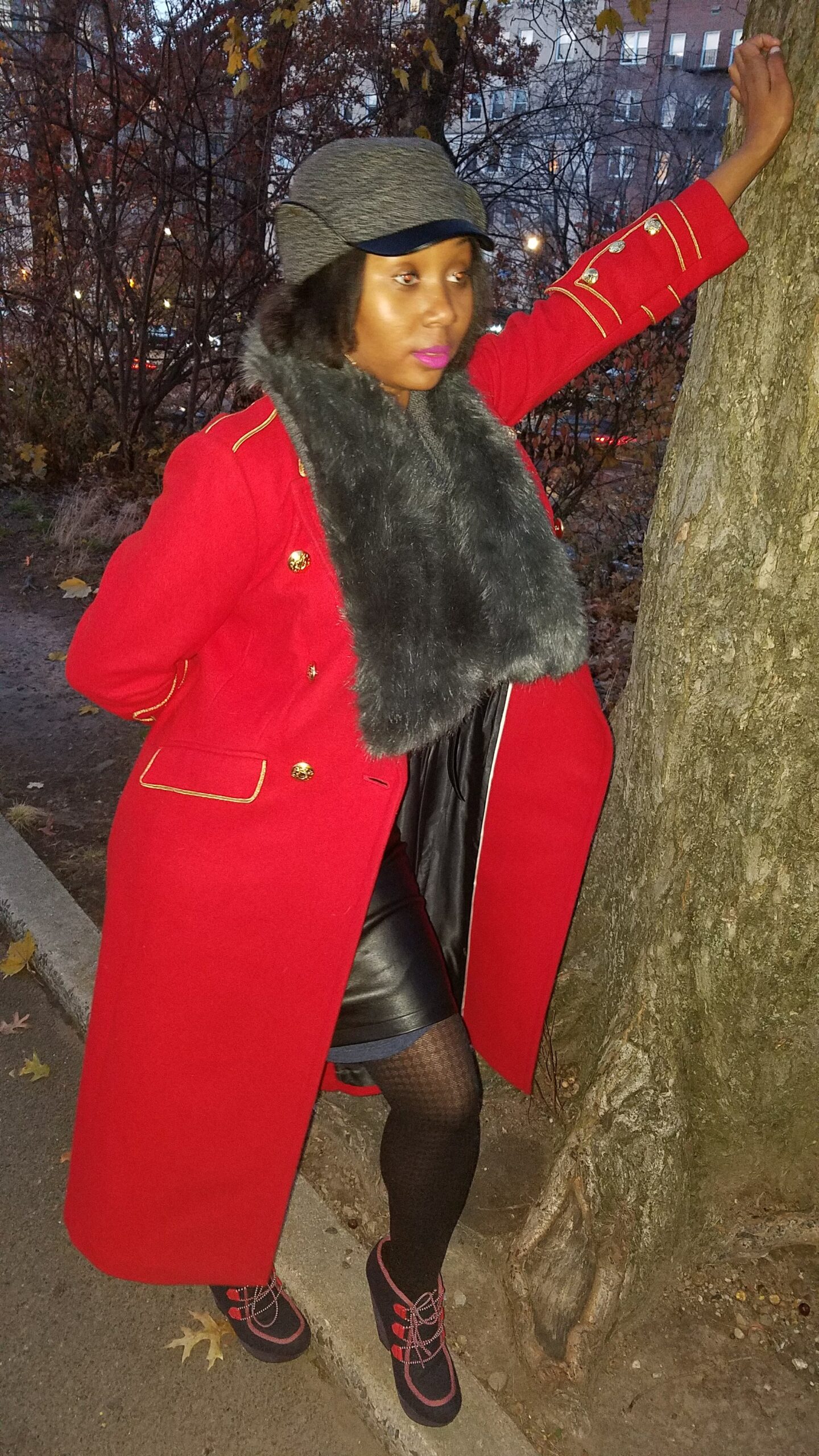 Hi guys and Happy New Year to you!
Owning a statement coat is the quickest to get dressed in the winter.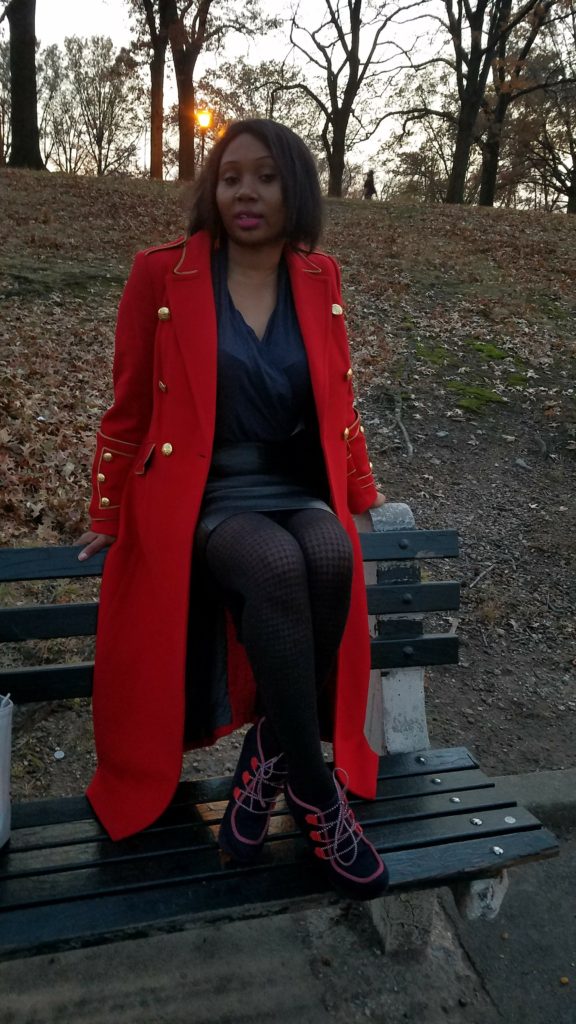 I feel having a few statement coats in your closet is a must have! I look forward every year now to pulling out the Winter Wardrobe. I recently purchased this red stunner from banana republic. This coat immediately caught my eye. I actually tried on this beauty a couple of months ago at the 34th street location. I was bummed by the fit. I scratched it off my list. It was too big and just did not work with me. I thought, "Okay, Trina, you do not need this coat" (I do voice things out loud quietly, if needed but I do voice things,) "Let's move on'' That was until I saw CHRISTina from justmissedtherunway with it.
I fell in love and decided to try again. I went to Banana Republic that same day. This time I tried it on in my proper size. Sizing will always make a difference. I was instantly obsessed. (I have to break out into a smile before I make a purchase now). It also happened to be the whole 50% off purchase thing going on too.
Even though I love statement coats, (coats in general) I'm always surprised by strangers being drawn to tap touch my coats. Compliments are nice and all but that's not the main reason I think everyone should own a statement coat.
It becomes your outfit-If you running around and doing some errands just throw on your statement coat. We want to look good, but can't be bothered this works in the Fall and the Winter. In New York, the coat is either our first outfit or it is the outfit.

Conversation Starter-If you are reserved, you better believe that a great look is an icebreaker. It is a great way to strike up a conversation. It will at least get a smile. A smile still goes a long way. Nowadays everyone is networking, anyway.
Spirit lifter-Dressing cute always helps lift your sprits. You are your own hero at that point. Make a statement and have some fun with your wardrobe.