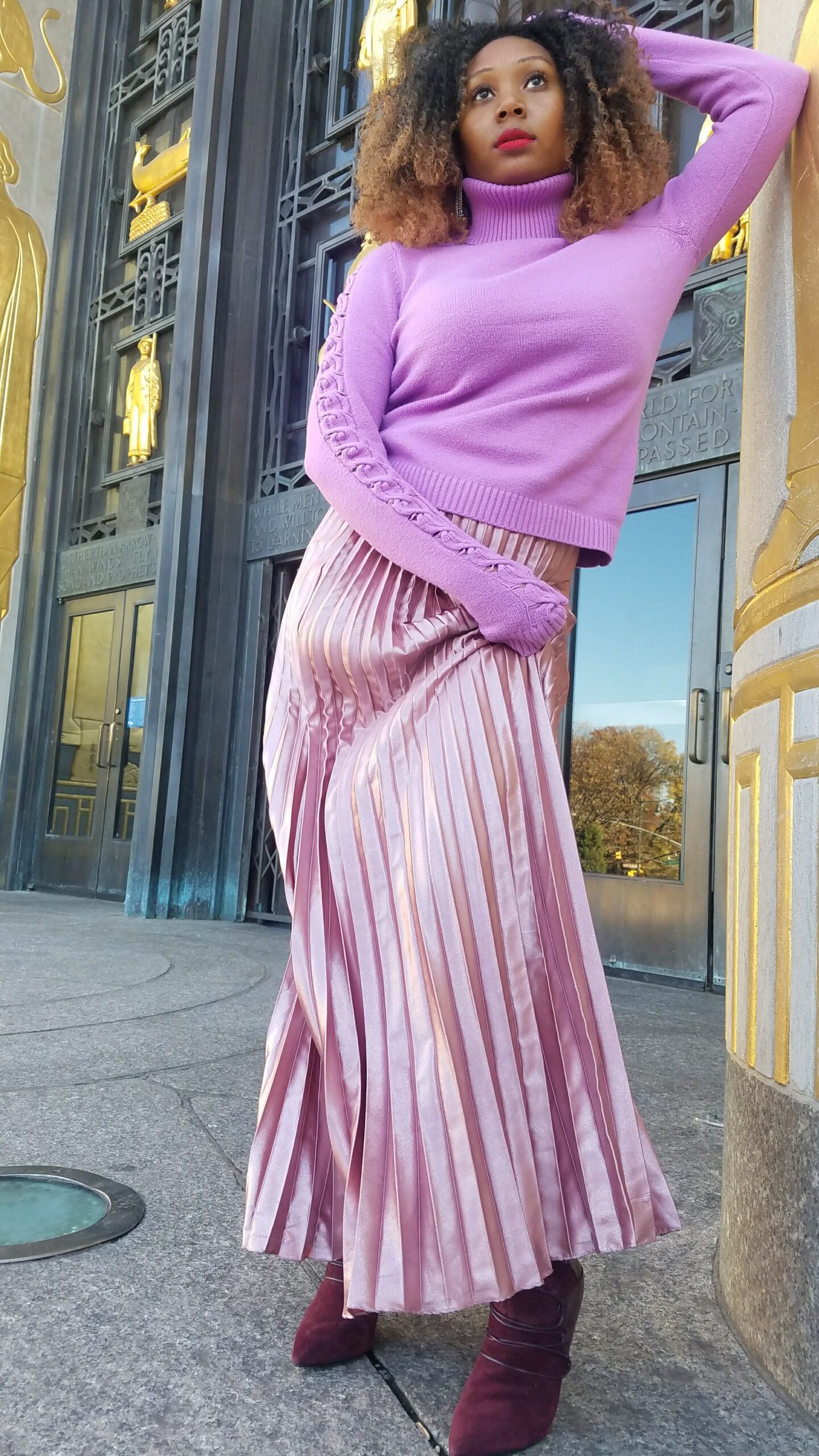 Hey guys. I was browsing YouTube the other day, like we all often do. One particular video title stood out. Lisa ala Mode posted a video titled "I did all my Christmas shopping for $100? What!   I clicked so fast into that video. She shopped for her family (I'm assuming Immediate) at JC Penny's. Now, I know JCPenny's is a dope department store with pretty reasonable prices, but still I was amazed. The gifts were pretty good and meaningful that she picked out. Lisa basically said, "Hey, my family got some goals we trying to accomplish" The challenge sounded so good, I thought perhaps I could challenge myself to put a cap on my holiday spending. I have not come up with an exact number, but maybe $200. After all, I got goals too
People usually like to start their shopping on Black Friday. (I actually like the day after Christmas the most, but yea that may not work, right).  I'm not talking about getting some jewelry from the beauty supply store and wrapping it in a bow. The point is to still buy good quality for whoever you have on your list .I do know right off the bat, some inexpensive but great gifts. We not going to use the word, cheap here.
You can set up a dollar amount that fits your budget. Just stick to it. Here are some options that I personally like to use all year round.
Groupon is so good and very addictive. This is a good gift because it cover almost everything. I'm talking trips to Africa, Japan, and Dominican Republic, just to name a few sometimes 40 to 50 % off.  You can treat your other half to a spa, Try a new restaurant for a discounted price.  There are plenty of options.  A gift card purchased from the site can be given as a great gift to hand out.  Who don't want an appealing discount when they trying to maintain a budget. This is the way to do it, while not depriving yourself of getting treated and treating someone else.
I love getting homemade beverages as gifts. They are inexpensive and can be decorated beautifully. This past Thanksgiving, my cousin's friend gifted her a delicious coconut beverage drink.  I sure enjoyed a sip.  A simple fruit vodka sounds affordable and will not go to waste.  Really drinks can be made any way you can imagine it. I have never seen anyone not appreciate a drink. Alcohol is not even required.  Keep in mind, what someone may be allergic to through. This is one creative idea that's almost impossible to mess up.
Etsy is sometimes underrated to me. If you want something unique, well here it is. Since many of the items are vintage or homemade, that adds a luxury factor to it right then and there for me. I plan on picking up some grooming products to gift out.  Some of my hard to find or discontinued scents can be found there. Everyone seems to be growing a beard.
Let's get to this outfit. I worn this for Thanksgiving. This outfit really did make me feel so pretty and  happy. I I paired this skirt that I brought from last year Black Friday from Asos with a new sweater from  NY & Company.  I literally, just received the turtleneck the day before in the mail.  I love the side details of this top. A turtleneck is so versatile, that you need it in your closet. A lilac one is fun,but any color will do. I decided to add my Guess burgundy boots, simply because I felt like it.  Both of those stores offers petite options, which is important,less tailoring bills for me.